Recently I traded my Ruger SP101 for a S&W M&P Shield as my new carry gun, and as a result needed to get a new holster. The holster I had been using for the SP101 was a City Slicker 2 from R. Grizzle Leather. Since my job is an office, I need a tuckable holster, and I prefer leather over kydex. Since the I really liked the City Slicker 2, but not so much the 11+/- week wait, I decided to order a from Tucker Gunleather with their quicker delivery time, and I liked the added 90 day guarantee. I ordered the holster on October 27, and it arrived in the mail today.
Before ordering I there were 2 things concerned me with the Texas Heritage holster; first it only came with kydex clips--where I had order the leather belt loop option on my R. Grizzle, second, and was my concern for the lack of mouth support causing the need to two hands to reholster. After wearing it for about 3 hours now, I am okay with the kydex slimline clips--they aren't any more noticeable than the belt loops with pull-the-dot snaps. The verdict is still out on reinforced mouth.
Since I am probably boring most already, I'd better post some pics.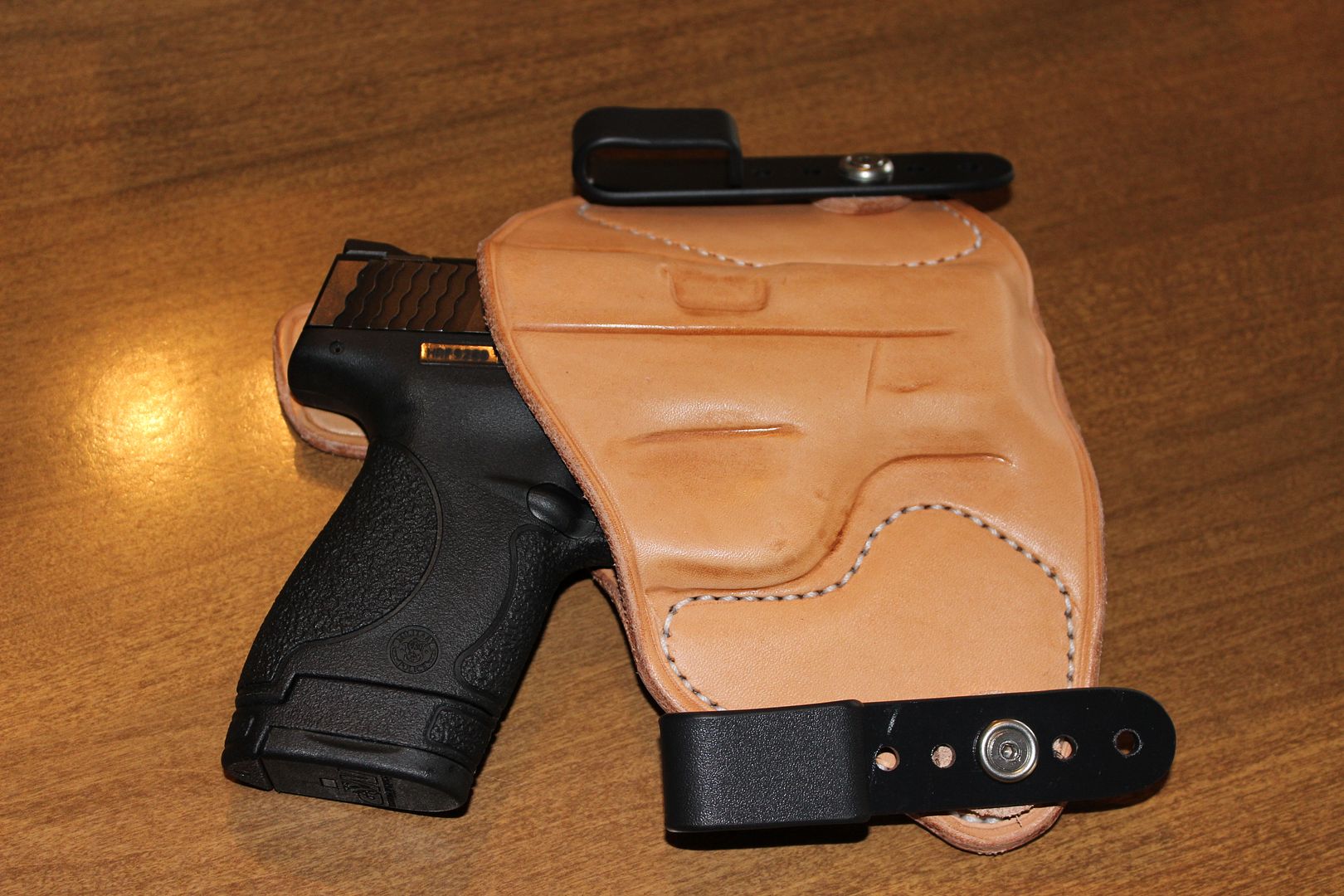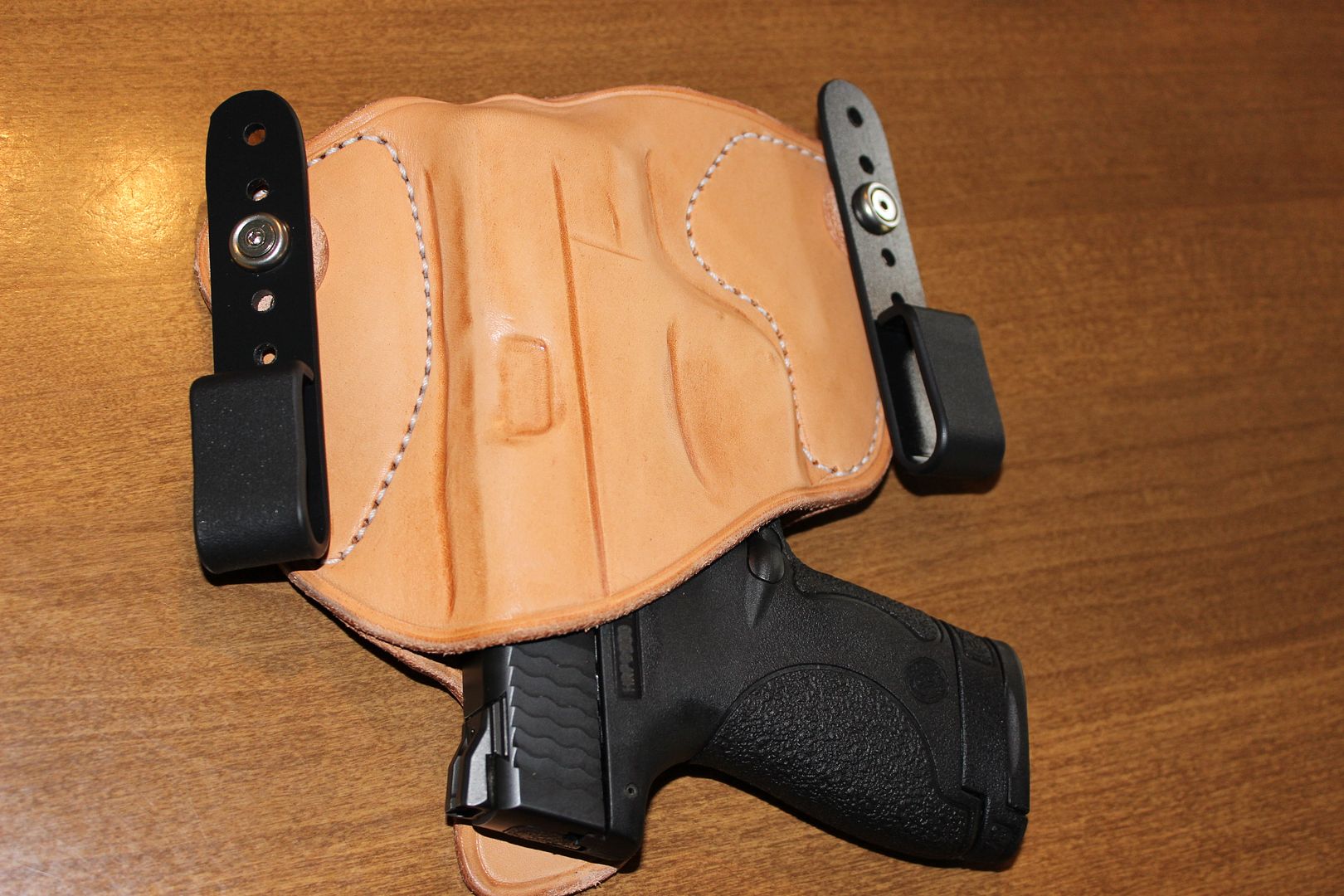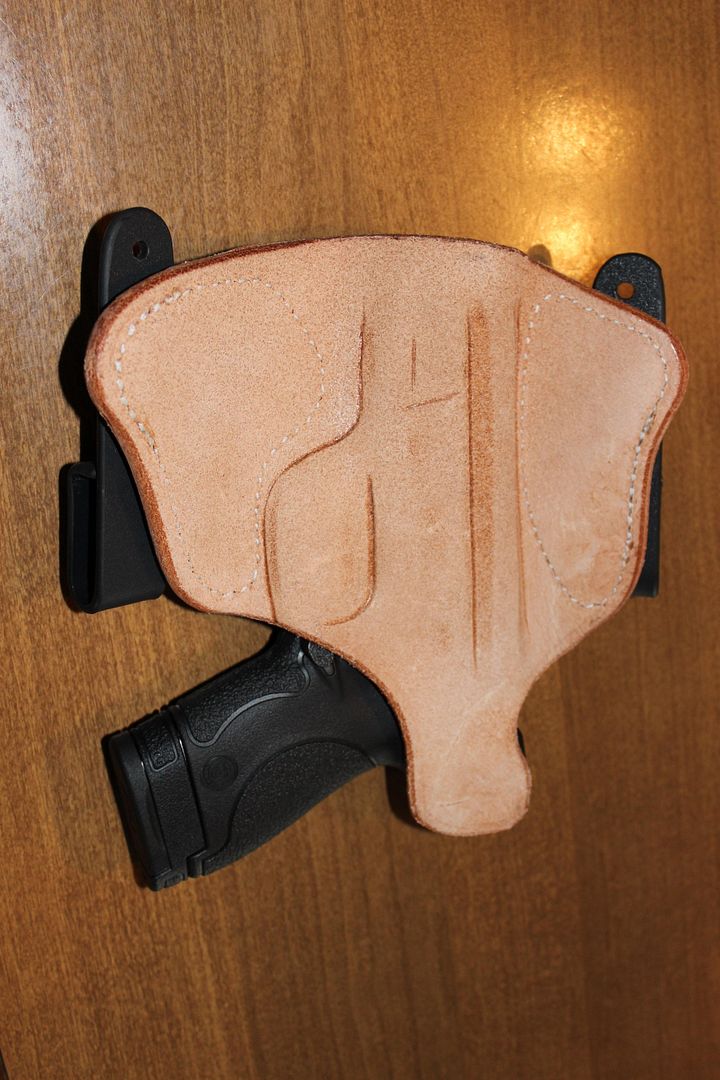 Now in all fairness I must preface that I find Andrews Leather Holsters to be the pinnacle of craftsmanship--yes I know Del Fatti and Nossar are superb as well--however trying to get one is extremely difficult. Just wanted to state that as a reference point.
So onto my thoughts on pros of Tucker's Texas Heritage. First and foremost delivery time has to be considered, with just under 2 weeks delivery from the date of order is outstanding when most custom leather holster manufacturers are quoting 3 months plus turnaround. Second, price I purchased this holster on sale from Tucker on sale for $85+ shipping--and comparable style holsters *R. Grizzle City Slicker is $95 (without reinforcement), and *D.M. Bullard Dual Carry is $100. The holster has extremely nice retention, and may require the baggy trick to break-in. The stitching is done very nice with high quality thread, and the kydex clip attachments are secure and fit my dual layer gunbelt nicely without shifting. The holster is made rough out on the back, and I opted for the smooth out on the front, and has a sweat/hammer shield. The boning on the leather is adequate, but shows a look coinciding with the deliver timeframe. The holster pulls the grip in tight against your body to help with concealment. Probably due to the thin profile of the Shield I was able to wear the holster with my normal waistband size pants. In wearing it for a few hours today it felt comfortable and I didn't notice issues bending or sitting while wearing around the house.
For cons, my initial concern for the non-reinforced mouth still stands; however, for the purposes that the holster was made for I don't see myself drawing and re-holstering at my workplace--much the same as I didn't with the R. Grizzle City Slicker 2. Since I already have an OWB for range use, it will just have to be some use to see if it will be a determining factor for me. For another con, and some may not have an issue with this, but the edging on the holster is probably commensurate with the price and delivery time-frame--as there appears to have been no burnishing done and gives the edges the feel of extremely chapped skin. Last for now, is the sweat/hammer shield tends to flex inward adding to the difficulty of reholstering.
Hope this was interesting or useful for some. I'll try to post a follow-up review after using it for a couple weeks.