Benny, you sound like your a blast to hang out with. I'll let you know when I'll in Auburn, visiting my brothers, and maybe we can go for a ride on the bikes and get a cup of coffee. Always great to meet others that ride. Should be sometime this summer. I'll PM you when I have the details of my visit.
My description might have been lacking detail, but not opposite. At least I dont think so. Then again, a lot of stuff took place in about 6 to 10 seconds, and at the time it seemed like a life time. I really didn't know what Hitting the gas to keep from high siding, and changing the bikes direction on purpose to the left to miss the back end of the first car would be called? My fault. I thought power slide was what our instructor from Keith Code called it in our Superbike class, because your sliding, and using the gas and brakes to control your slide. Sorry if I mislead you my friend. It was a long time ago when I raced bikes, and at my age now(53), you start to forget things. We can talk about it this summer.
Here is the intersection where it happened. I was going from right to left. I was about in front of where the car on the right is, the car that turned in front of me was left of the second car. You could fit maybe 1 1/2 to 2 cars between my bike and the car at the intersection. My skid marks start just in front of the car on the right, and ended up through the intersection to the second car, stop and pick up again going to the other side. You could see where I was on and off the brakes from the marks. Like I said, we had ice melt on the road, and it was in the 80s. Very unusual for that time of year. Made the tires feel greesy which is why it slid so easy and far. Tires are Avon Cobras.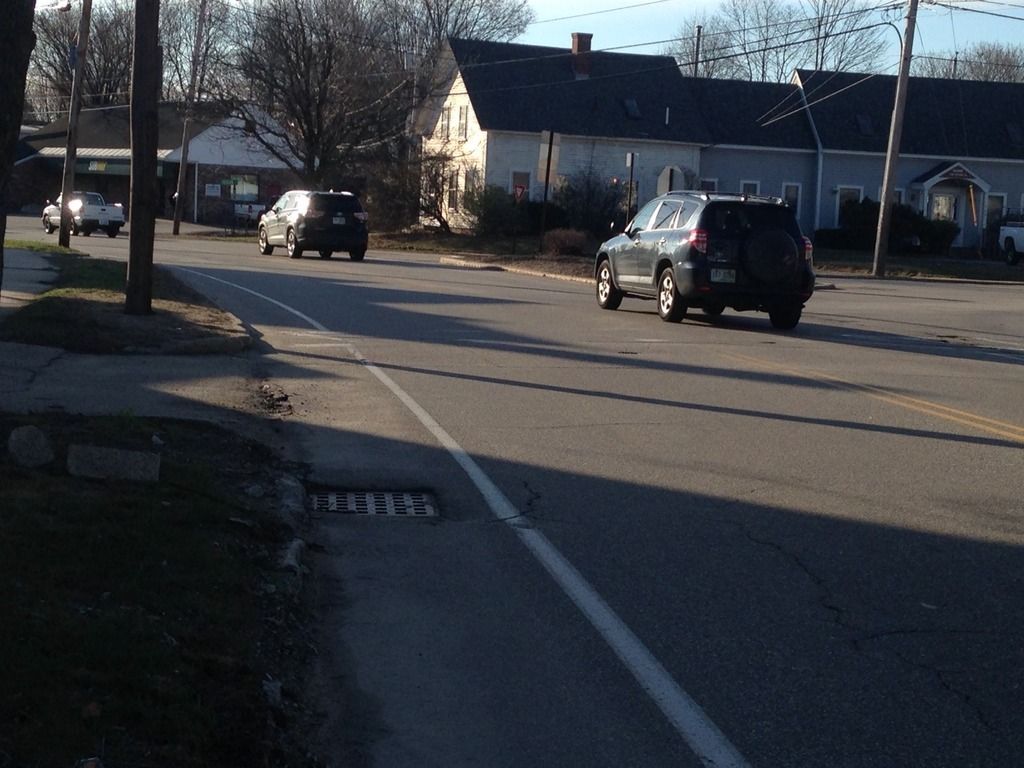 Hey, do you ride with the wife, or does she have her own?
Would love to ride through Kent by the raceway and see the old track. Though its probably not called Seattle International Raceway any more, is it?