So I sold my G26 and got a phenomenal deal on this new M&P9. I really like the way it feels. The grip angle is awesome.
Here she is: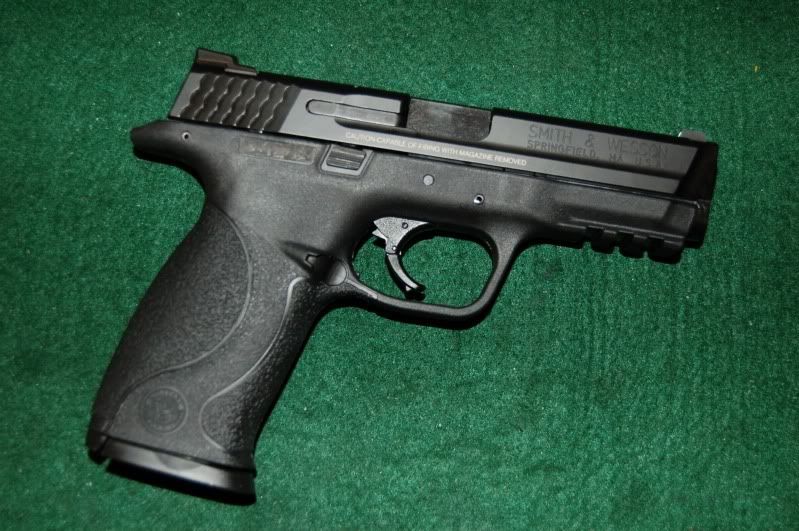 I also ordered and installed an Apex sear. In the picture the stock M&P sear is on the top, and the Apex is on the bottom. The Apex sear is night and day to the stock sear. A must and great upgrade to any M&P owner.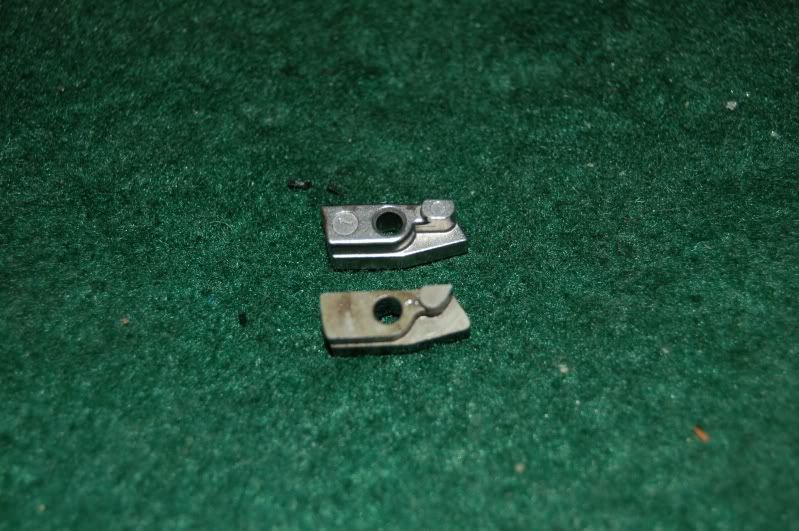 Two full size plastic pistols: M&P9 and G22 40S&W.