Well, I was able to make it to the outdoor range with my daughter today, and while she shot her Marlin rifle, I took some time to make a quick video of the M&P40 m2.0 at 25 yards.
With a temperature of only 22 degrees F and winds whipping at 18 mph, I was pretty happy with the new M&P on its maiden voyage at 25 yards,even though I was freezing. The ammo used was the cheap Perfecta brand from Wally-world, and just like in my PPQ 9mm it did a fair job of grouping.
25-Yard Video
25-yard Group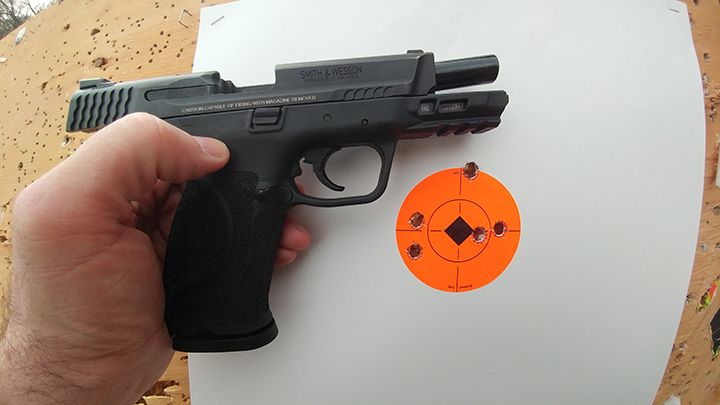 Notice the modified trigger. Look ma'! No hump!
2.25" at 25-Yards