Quote:
Originally Posted by
GLD1980
I can't wait to hear the results. I like Storm Lake but I don't know what the Apex difference really is.
Ok, 20 yards. Storm barrel on left, factory barrel on the right. Top is 165 grains bottom is 180 grains. The storm wins for me. It's not as accurate as the hand fitted Apex barrels, but until Randy make a barrel in 40 sw, I'm happy with the Storm Lake barrel.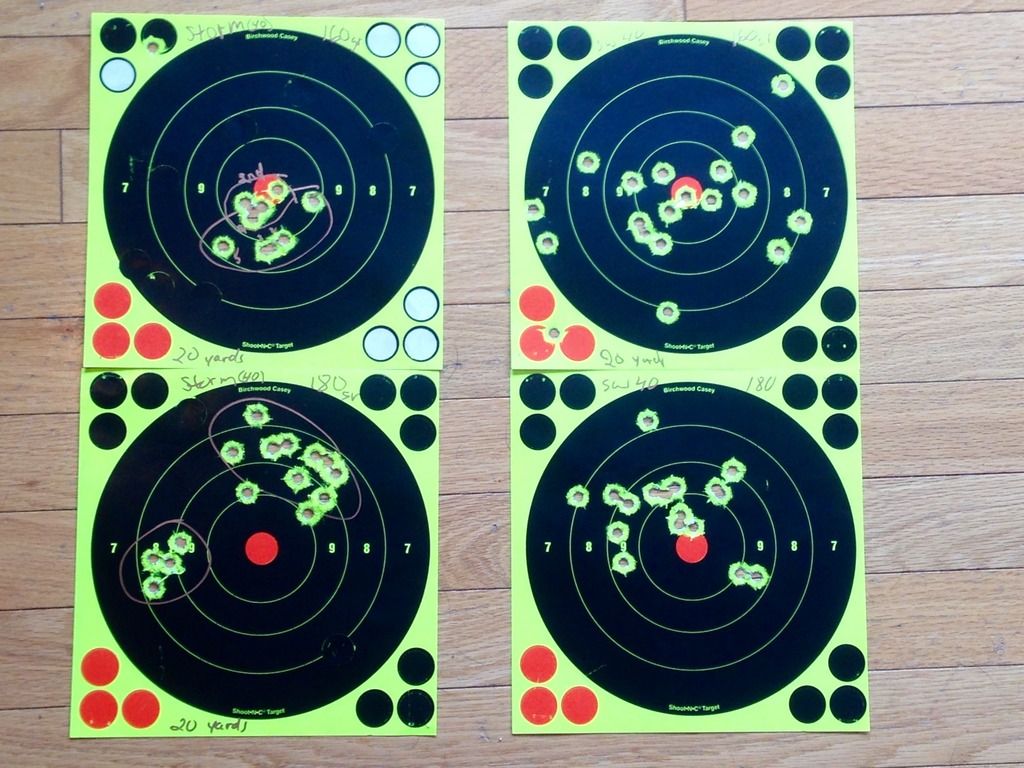 Bottom left target, has two groups. First group was brand new barrel, first 5 shots. I was holding at the bottom of the bull. I then adjusted my front sight. I tapped the front sight back to center from where it was tweaked slightly off center. Set it to dead center, and the rest of the groups were aiming right on the bull.