I suppose that I'll be the fly in the ointment within this thread, and buck the 1.0 trend.
I have been a long time member of the M&P Forums, and have owned just about every configuration of the M&P family. Full-sized, compacts, 4.25"/5" Pro Series and Shields, as well as APEXing most of them, and I have to say that I would give them all up for what I have found with the m2.0. All of the shortcomings of the 1.0 that were overcome by upgrades like Strippling, APEX Sears, APEX Triggers and aftermarket barrels no longer have to be done with the M&P m2.0.
I have now picked up a 9mm and 40 S&W version of the new M&P m2.0, and love the fact that I don't have to spend money trying to make the gun suit my needs. The grip is perfect to me, and does not need anything done at all. The accuracy out of the box is right up there with my custom 1911 and competition PPQ, which means that the barrel fitting is now greatly improved. The trigger on both my new m2.0s is set at 3.7 lbs and this was done with no aftermarket parts... Just a little know-how on shaping and polishing the stiker's dog-leg and the trigger is now as good as any APEX job I've ever done.
Below are some examples of what my new M&P40 m2.0 can do, without any aftermarket parts... What more could I hope for?
3-shot group shot offhand at 12 yards:
6 Shot group shot offhand at 15 yards: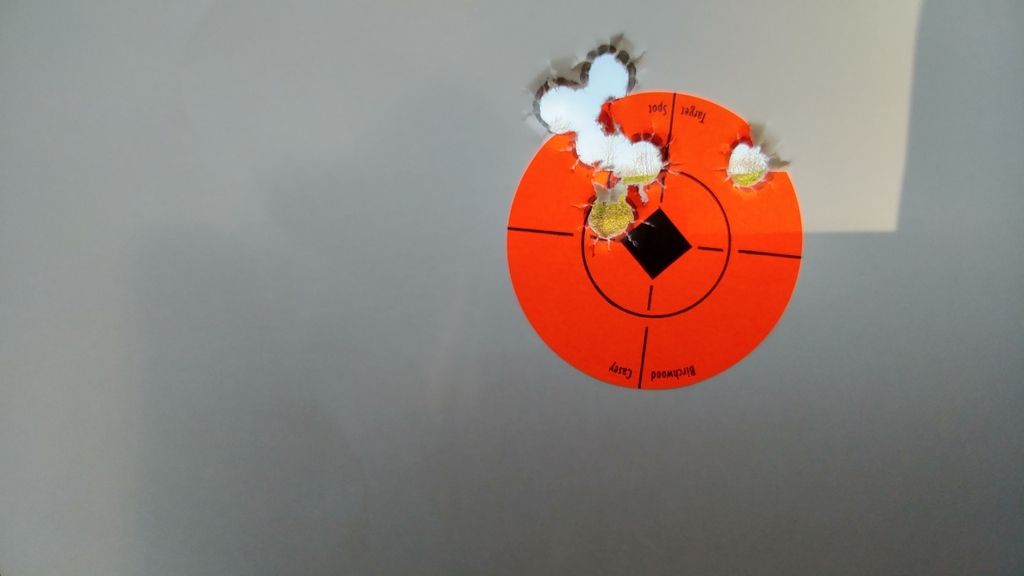 5-shot, 2.25" goup shot offhand at 25yards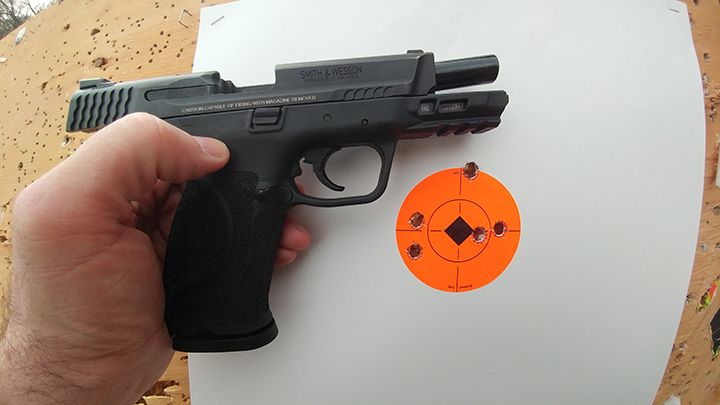 Tell me again why I should spend more money upgrading a M&P 1.0?