Well the Mrs. got her first pistol last month, a FS M&P 9mm, and took the Basic Handgun course 2 weekends ago. After the course she said she would like to go out Mother's Day weekend, so she could get some more practice. Plus we have 2 boys that are getting excited to go to the range.
After a few magazines, she was putting 10 rounds in a 6" circle at 10 yards. So she tried out the plate rack, which she seemed to be hitting low on, but still had a good time. Here are a few pics of her ringing some steel.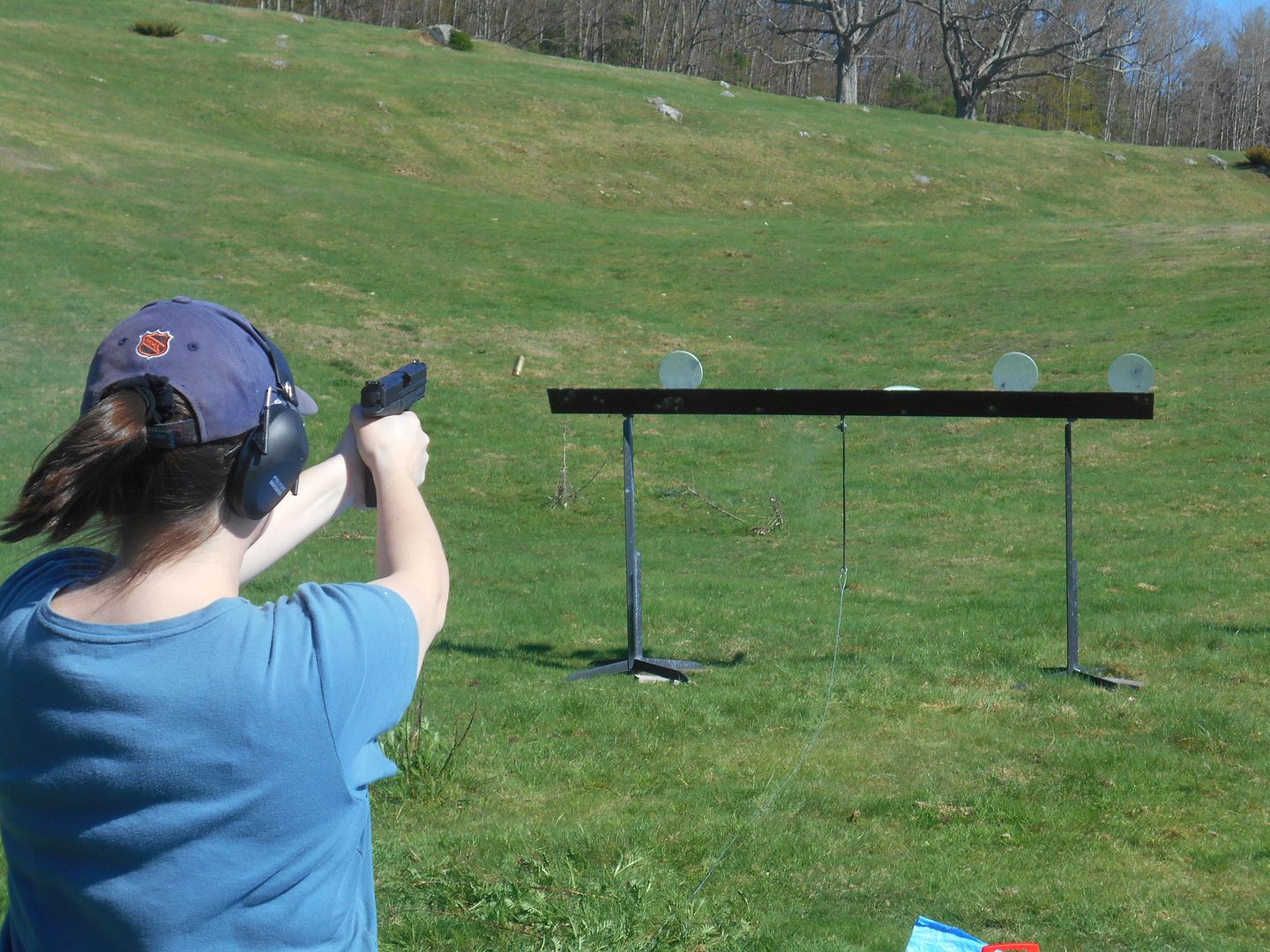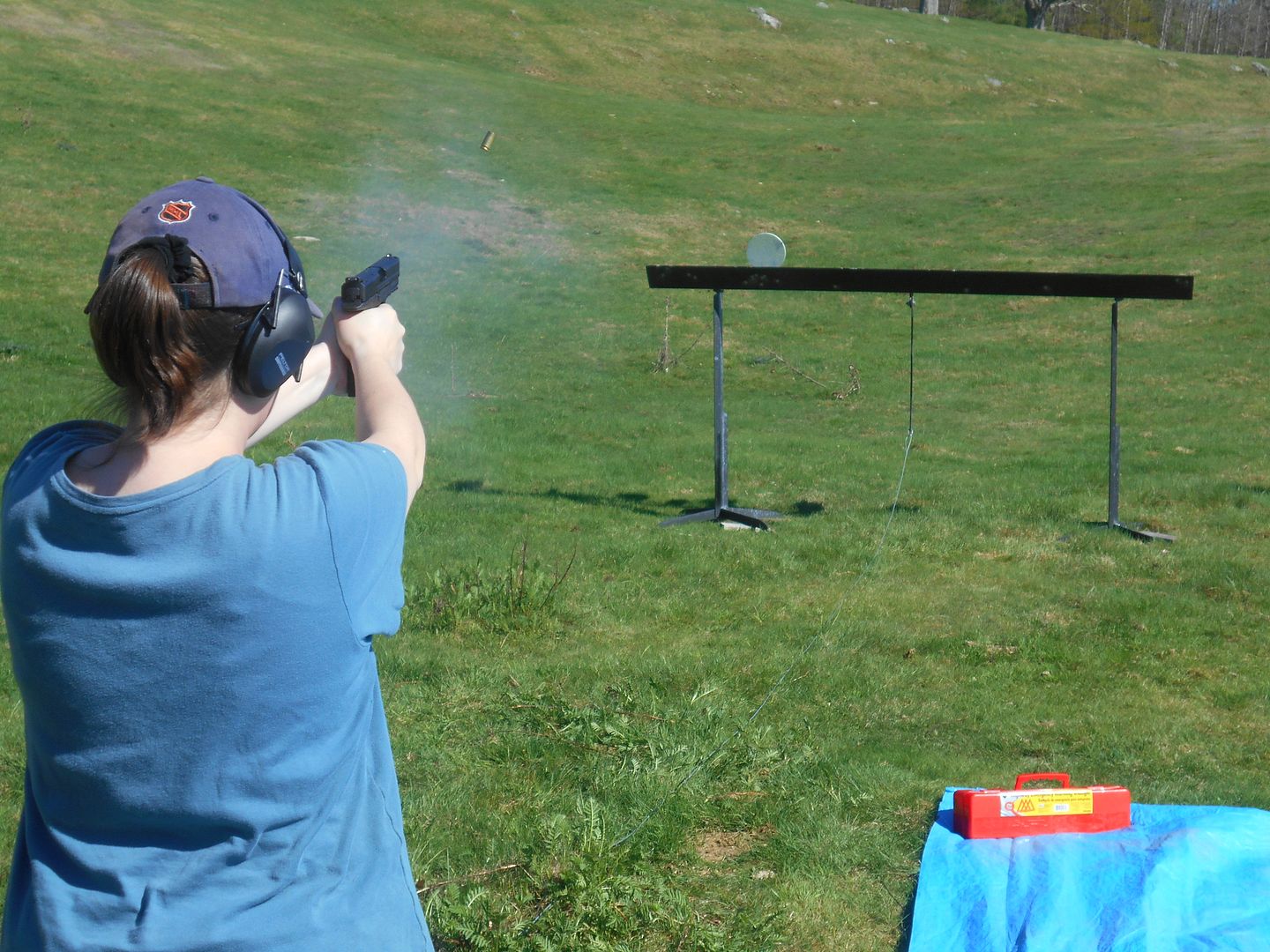 Kids got a chance to try out an air-soft gun on some paper targets too.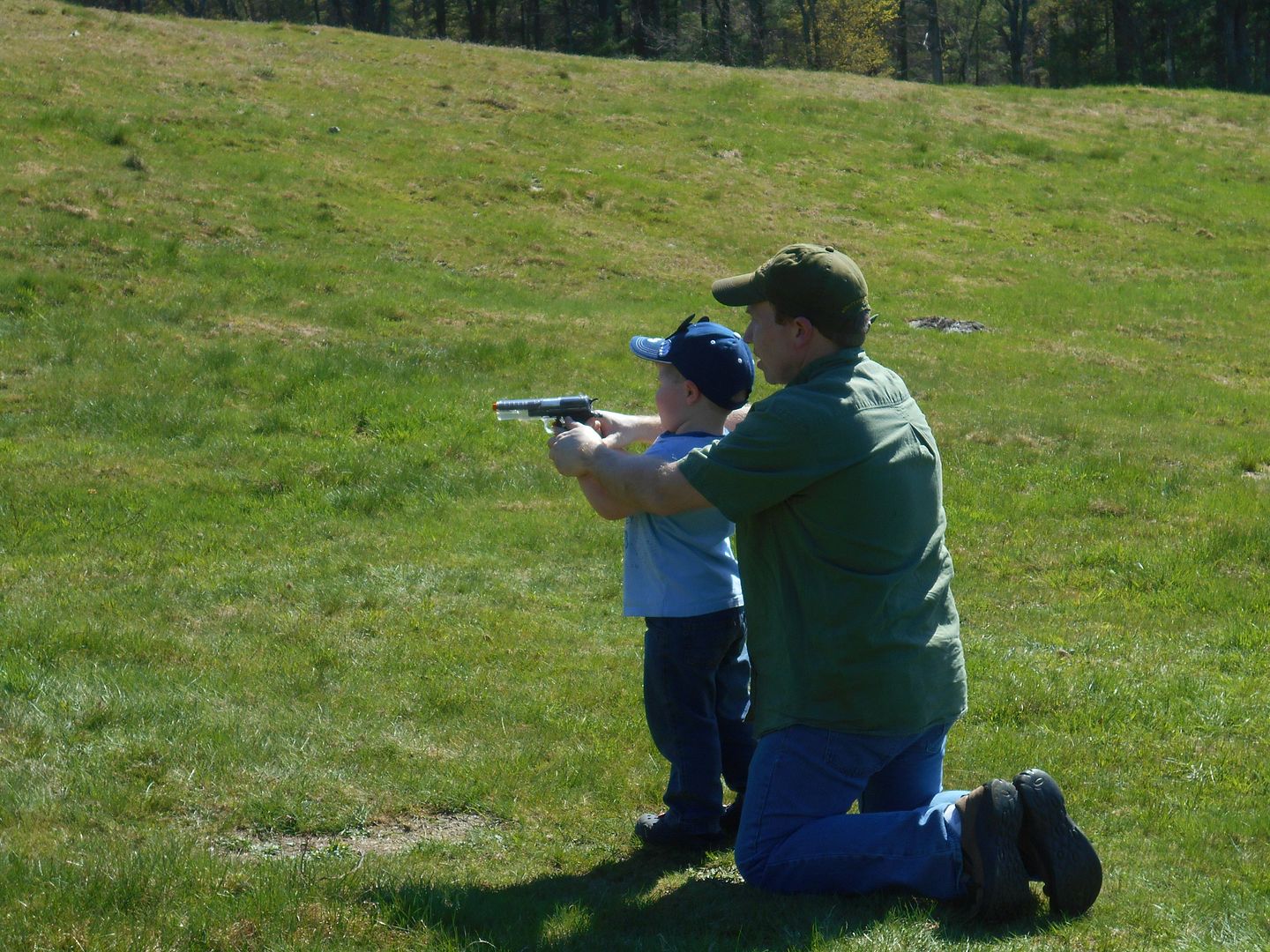 It was the best Father's Day....I mean Mother's Day ever!