I was worried about a clicking noise in my new shield 40. I purchased two of them one for me and one for my wife, hers trigger is smith and noise free. Mine well it is gritty and clicks. Here the thread about that issue.
Pick up 2 shield 40's.
On to the first day at the range.
So I took my shield to the range and put abut 60 or so rounds through it. Using the same ammo I always use WWB range ammo fmj, I was pretty impressed until the 3rd or 4th magazine when the firing pin hit the round and nothing happen. I dropped the magazine and cleared the chamber and sure enough the round was indeed struck but no BOOM....? I then chambered a round and continued on shooting. A few more magazines latter I pulled the trigger and nothing happen, no click, no nothing, so I again dropped the mag and went to clear the round but this time the firing pin never touched the round. I loaded the round back into the mag and fired away until I lost interest/ concentration. So I rented an AK-47 and well that got me back in the game.
First pic is it right out of the box, second pic is some head shot action and last pic is the last grouping. So needless to say I'm happy with the gun besides the 2 issues, not sure what could be wrong...ideas?
I now know I must get to the range more often, no more year long dry spells.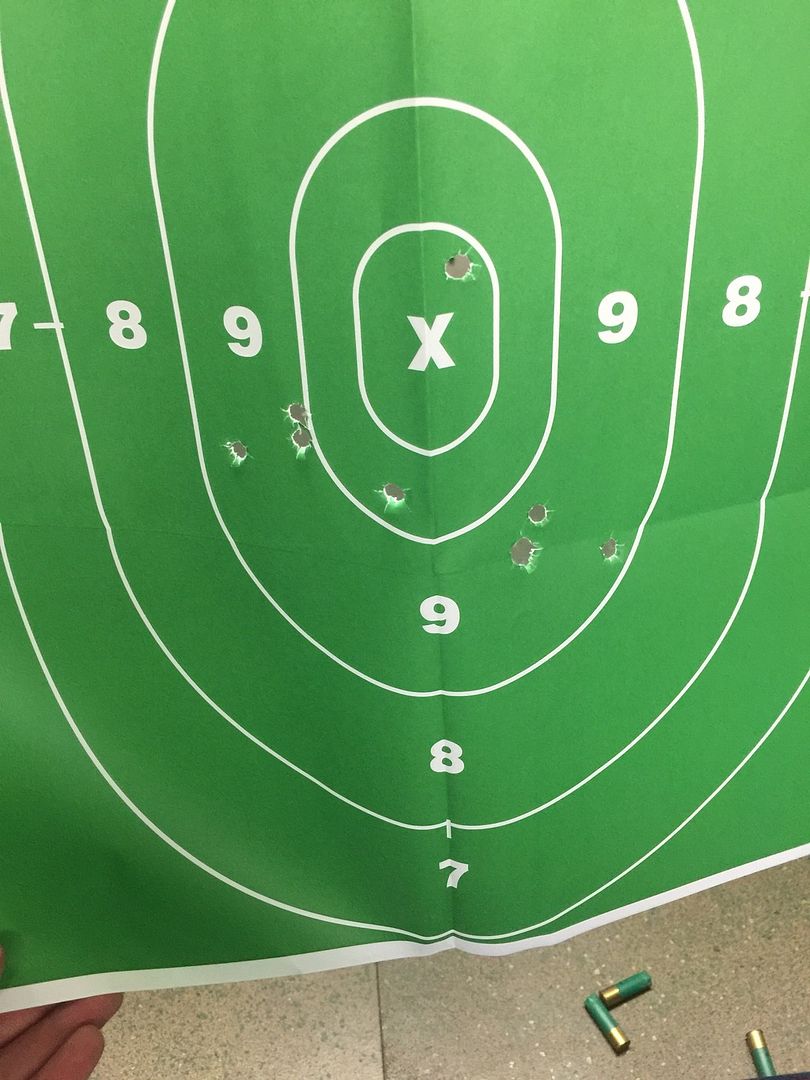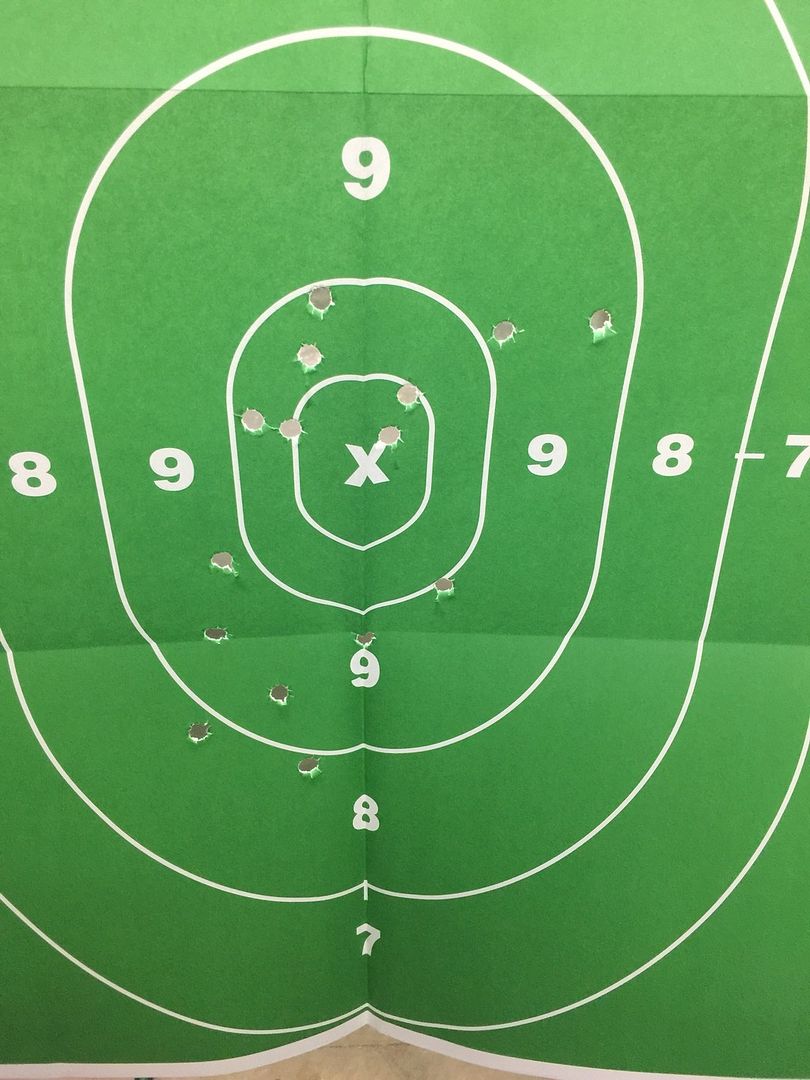 These were all at about 10 yards or so.
I am trying to find time to head with a friend of mine who use to be a deputy, out to our local sheriffs department range to get some tips, pointers, and gain any knowledge I can from them.