I too shoot lead almost exclusively in the MP40Pro. Some super fun ultra light shooters using the 180 gr truncated cone (Lee) bullet include:

...and I recently had Accurate Molds build me a 155 gr mold that produces these beauties: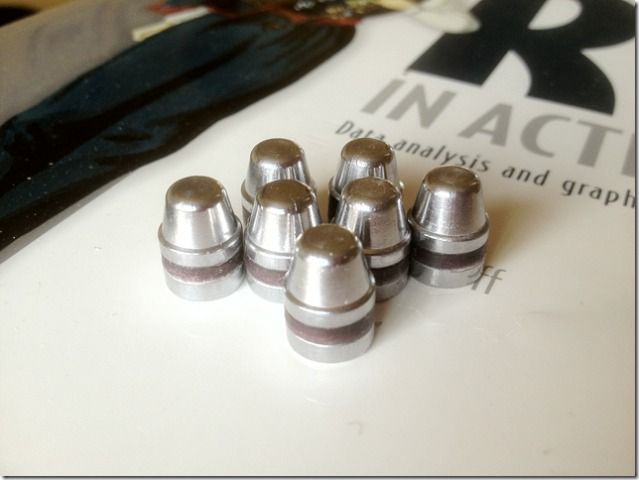 I got an avg of 1,270 fps from these with 8.4 gr SR 4756, but I'm fixin' to do some of these in lighter loads with the traditional powders such as Solo 1000, Clays and maybe I'll even try No. 2 again,
This is raw data off the range using the 180 gr bullet a couple of years ago:
...and these are the 180s themselves, ready for presentation: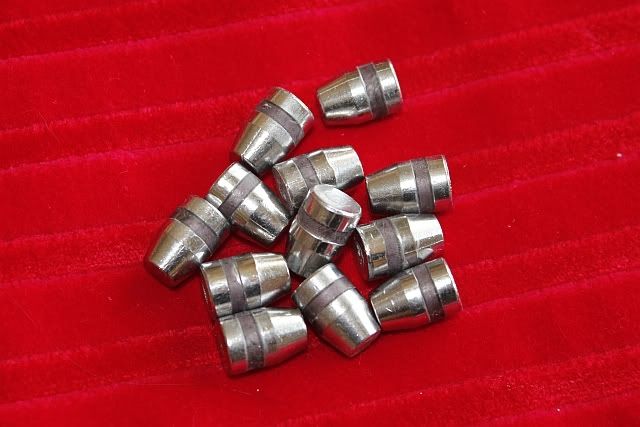 Everything is cast using wheel weight lead when I can specify, although in many cases I know I've used reclaimed range lead, as well as 'miscellaneous'. My supply is eBay, where I set my threshold at about $1.25/lb delivered. It's getting up the wherewithal to sit and cast for 2-3 hrs at a time that I find increasingly difficult, and buying at 3-4 times the price more attractive.
This weekend is the big gun show and the plan is to get several pounds of powder in some variety, in an attempt to hit the sweet spot with both the 155 gr cast, and a boatload of Rainier hollow points that just came in (165 gr I think). That's a lot of loading and a lot of range time, but I'll get to it and put the data up here if I remember. So many knobs to turn, so little time.