UPDATE:
Ok, so after polishing the chamber and feed ramp I shot about 350 rounds between 2 range sessions with mixed ammo. Anything from low powered hand loads to SD +p ammo. I've had no more FTEs since. I say this issue has been resolved! YAY!
--------------------------------------------------------------
Hey guys,
I know there was at least 1 person on this forum with FTE issues and a few others while searching online. But there wasn't a real solution other than blaming ammo or the shooter. Also when people have sent theirs to S&W, there is no update that I can find on what s&w did to fix the issue or even if any fix was found.
So I've put about 350-400 rounds through my shield since I got it back in December and have had numerous FTEs with all kinds of ammo. Winchester whitebox 115gr, S&B 115gr/124gr, Federal 115gr, Winchester Ranger 147gr, etc...
I've tried 6 different magazines and all of produced FTEs. And just in case the shooter is at fault, I've had other shooters shoot it as well with similar results.
I'm thinking about calling S&W tomorrow, but I would love to avoid sending it to them and waiting a while for them to "fix" the issue. (if it has to be done, it has to be done i guess)
I snapped some pictures of today's range trip where in 50 rounds produced 5 FTEs. Maybe this is as simple as polishing out the chamber?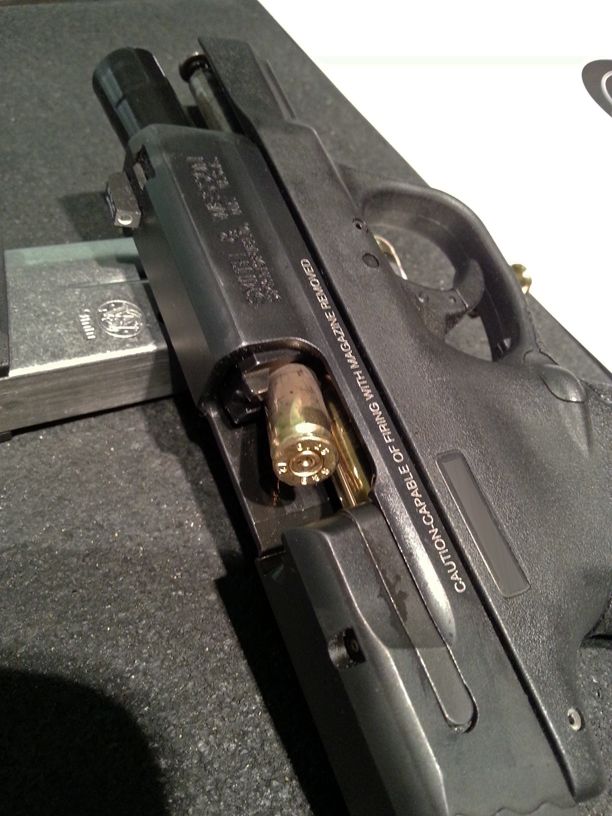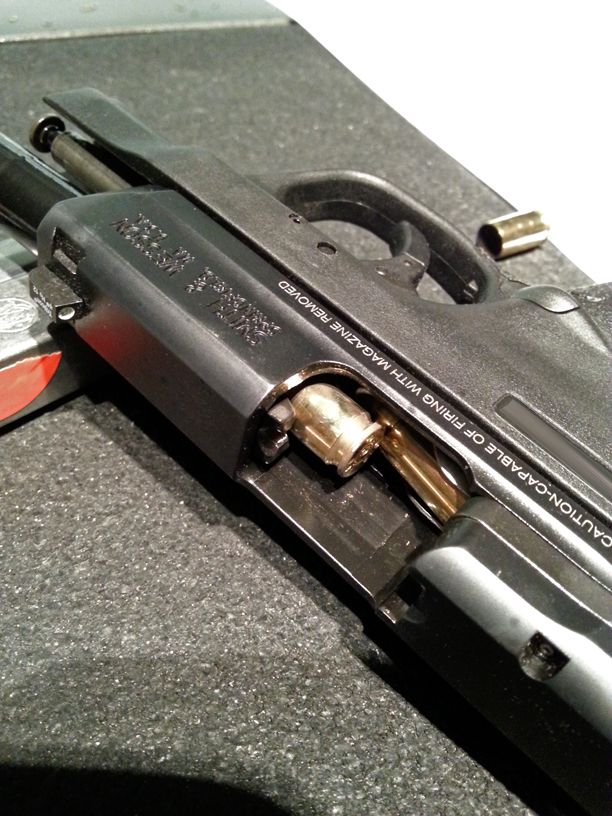 And this is how the next round sits in the magazine after firing a shot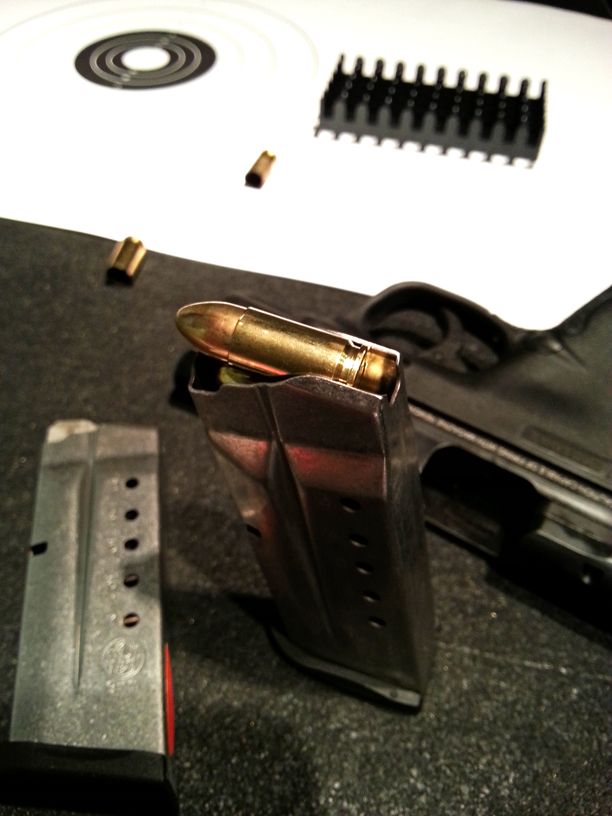 Also, If I do have to send to back to S&W, do I need put the factory sights back on or am I good to go sending as is with the amerigo sights?
Thanks for the help guys.