;0Yup, no BS...page 28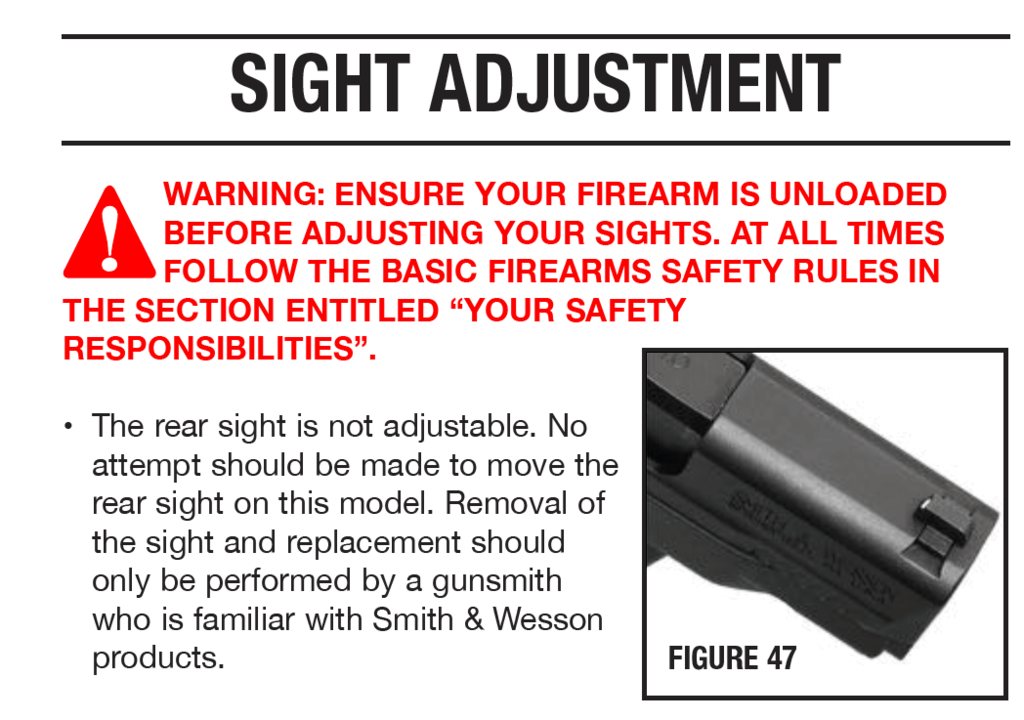 Yankee45, I think Rick M meant a bit of BS on S&W's part for putting it in the manual not BS on your part. I don't mean to speak for Rick M I just saw it a different way.
I didn't have any trouble swapping mine out with a Sight pusher...but I don't think I could complain if I did.
Still say 7" at 7 yards is pretty far off, and I would send back to S&W. Although hard to believe that wasn't free hand and shooter error. I see it a lot on forums, people want to adjust the gun and have't shot from a rest to take the shooter out of the equation and test the gun. I have always found; That I was shooting inaccurately and the gun was capable of being very accurate.