Everyone one is making this so complex i would just have one of these boxes laying around for JIC situations. I Just got rid of my rifle so i scraped the idea of keeping one of these pelicans in my trunk at all times. Instead i'm just going to go with a bug out bag with a 637 j frame back up gun and extra m&p mags with a couple other goodies. I plan on actually packing stuff that you would use in the real world not water putrefaction tablets and 10 feet of bunge cord! I know everyone builds there bags and kits according to there needs but i see it over and over useless stuff. I mean having all this stuff laying around is bound to get you in trouble unless you have it stashed away but then what good is it. Best part is if your active duty you are a walking Get Out Of Anything plan!
Another good load out is Main rifle up back up SMG along with a good sidearm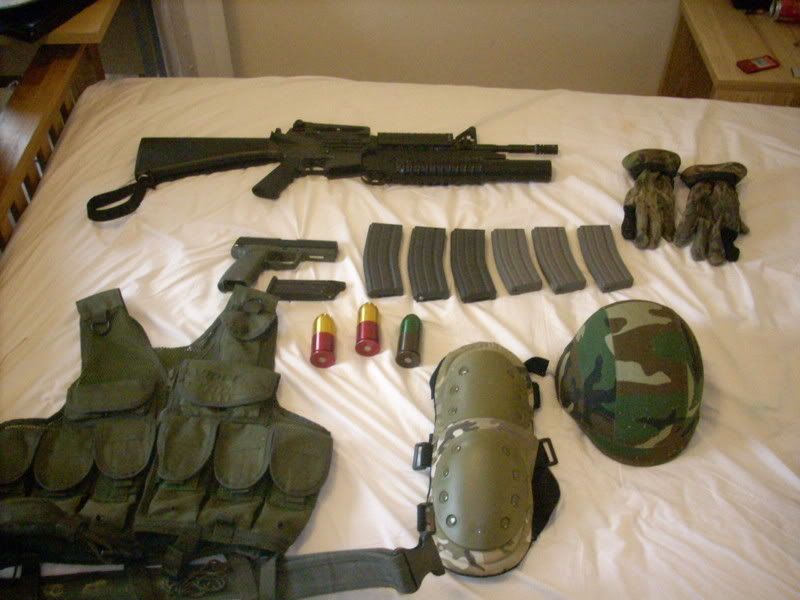 [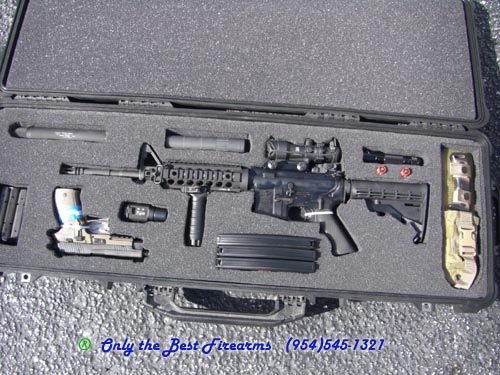 Fitted Pelican Case With Desirable Guns In There. Here Is What You Get: Colt 6921 5.56mm SBR All Factory, An Advanced Armament Co M4-2000 5.56mm Suppressor, An SWR Trident 9mm Modular Suppressor, A Sig Sauer P226 Combat In 9mm, A Surefire X200 Weapons Flashlight, Quad Rail, Tango Down Throw Lever Quick Detach Battle Grip, Arms #40 BUIS, Surefire 6P Handheld Flashlight, Microtech Curahee Fixed Blade Knife With Sheath, Trijicon ACOG NSN, 4 Spare 123 Batteries For The 6P, 3 HK High Reliability Maritime 5.56mm 30 Round Magazines, 2 Spare Sig Sauer P226 9mm 15 Round Magazines.
This one is even better for a couple!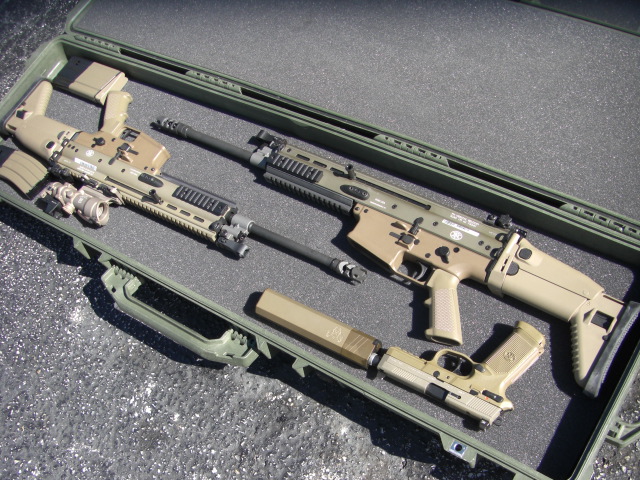 This Kit Is An "Al You Ever Need" Kit. It Comes With The New FN SCAr Both In 7.62x51 And 5.56mm. Both In Desert Tan.. Also Included Is The Fn USG Tactical Pistol In 45 Acp Complete With Silencerco Osprey In Flat Dark Earth. The 5.56mm Has The Trijicon ECOS-RMR Mounted On It.
They even have the Lone Wolf Kit!